Push Notifications
All of your users get instant notifications once you upload a new video. You can even post your own custom notification.
Retina Ready
Your App will have retina quality and it will support iOS 7 and iOS 8, In addition to that we've made it compatible with the new iPhone 6.
Fully Customizable
Created a new YouTube Channel, perhaps a second channel ? No worries, with out control panel you can instantly edit your current channels and links.
A LITTLE ABOUT APPSTARME
---
After watching tons of YouTubers daily such as the ShayTrads, CTFxC, PewDiePie and many more, it got kind of repetitive going to their channels daily and check if they had any new videos up. I've tried going the subscription route but unfortunately the YouTube subscription box tends to be very unreliable, it sometimes takes days for YouTubers to get their videos to the subscription box. This seems to be a common problem inside the YouTube community you might already be aware of this. However appstarme has the perfect solution.
With appstarme your subscribers will get an instant notification once you upload a video. You can even send a custom notification to everyone. Not only does it do that, it also has a full Control Panel where you can completely customise your Mobile App by adding and removing YouTube channels. So you can have multiple channels and social media pages within one app. Below you can see images of the design and how the app functions, please read the FAQ's below and don't hesitate to email us if you have any problems or concerns.
A SINGLE APP ENGINEERED FOR YOU
---
We have specifically made this for people with popular YouTube channels.
APP DESIGN
---
Your app has been specifically designed by our design team and is aimed to be the most pleasing to the human eye.
CUSTOM COLORED MENU VIEWS
---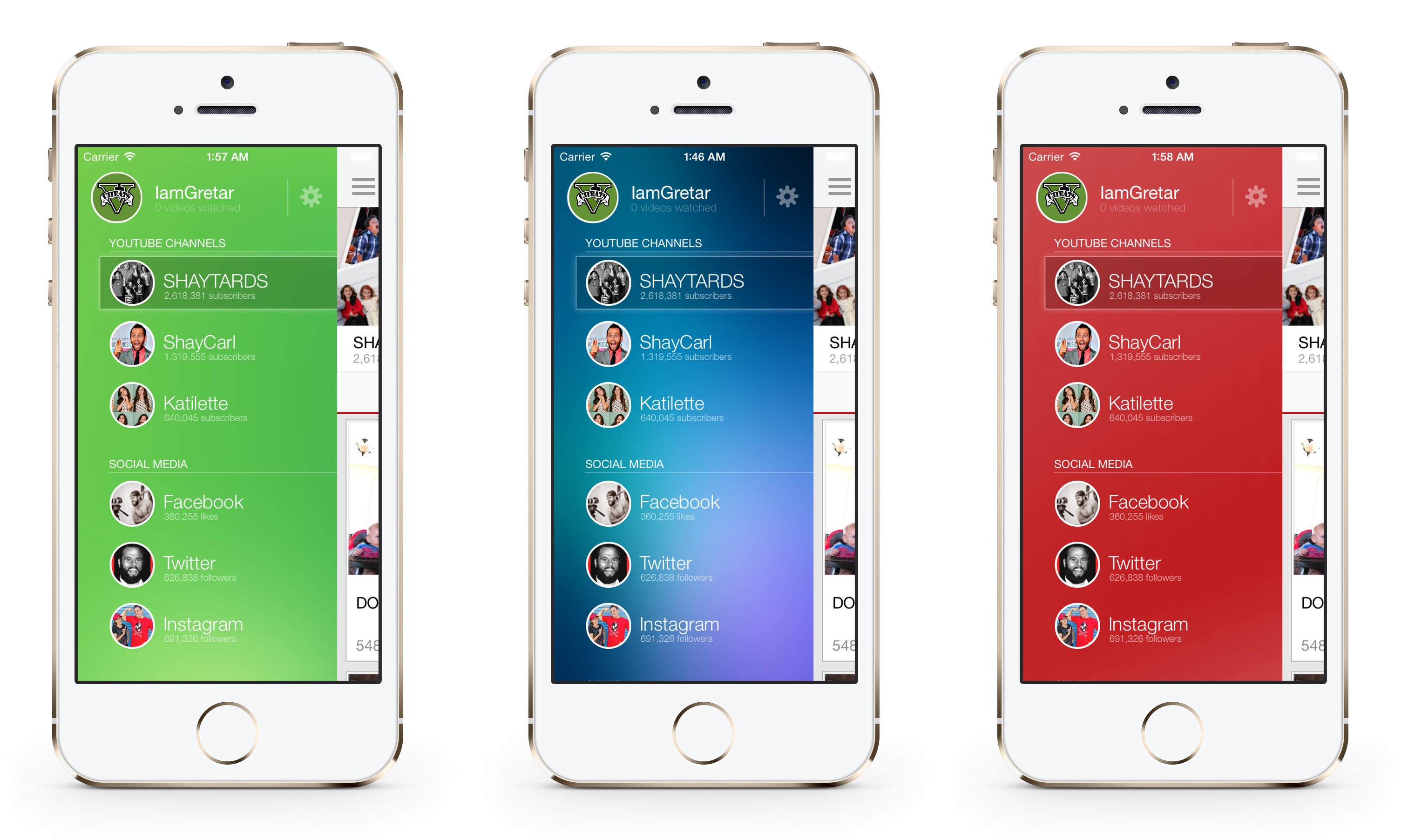 CHANNEL VIEW
---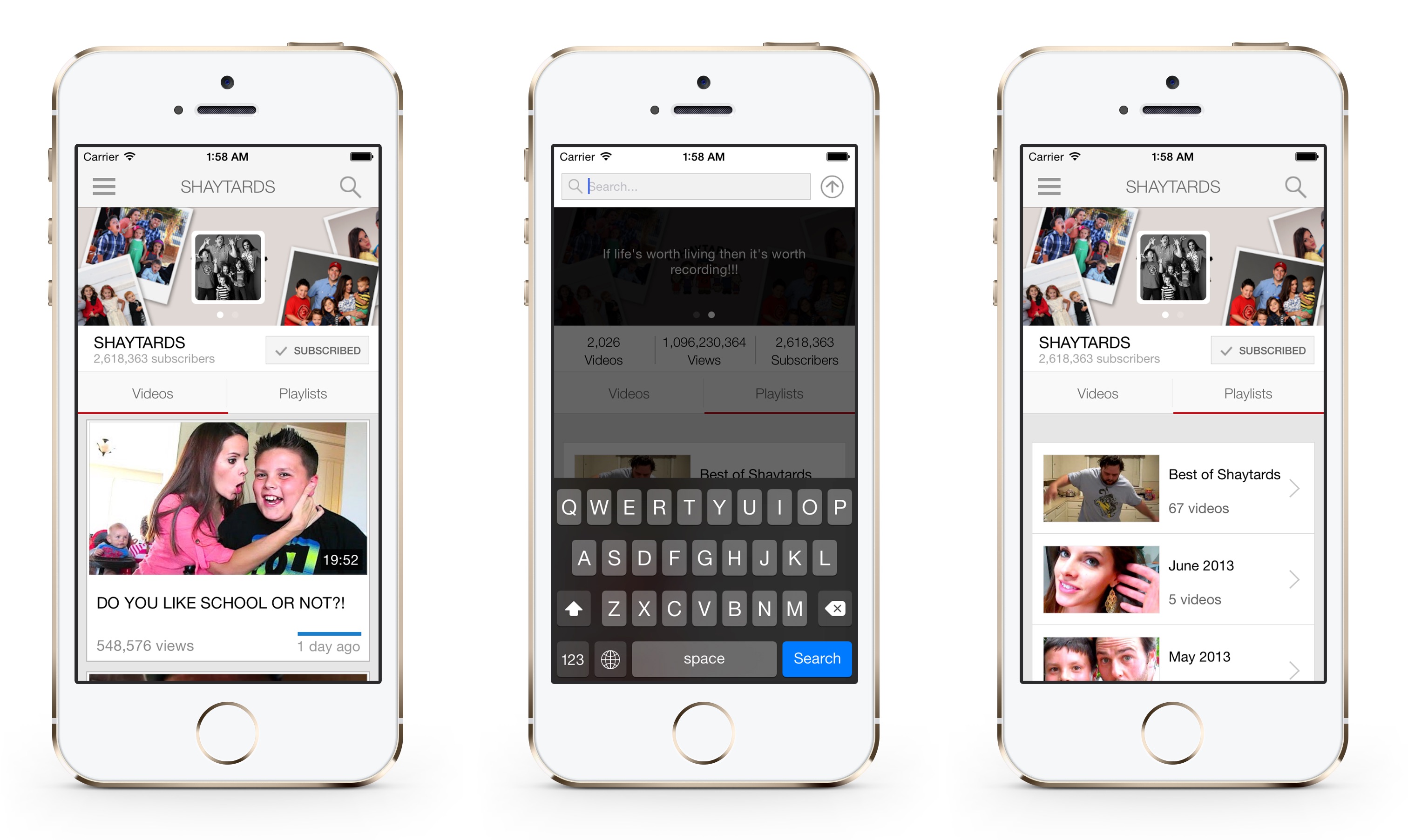 VIDEO VIEW
---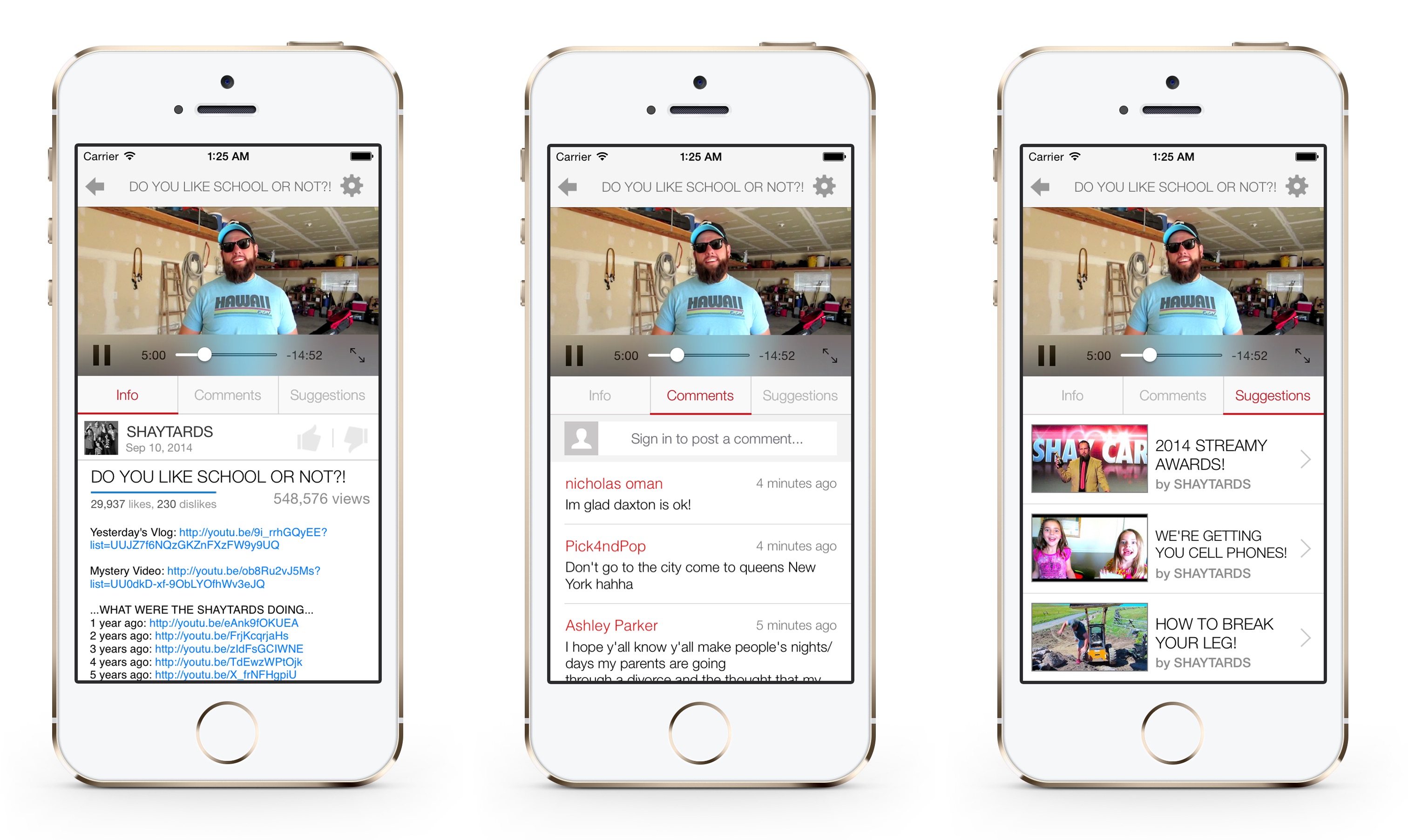 GOOGLE OAUTH LOGIN SO PEOPLE
CAN COMMENT AND LIKE YOUR VIDEOS
---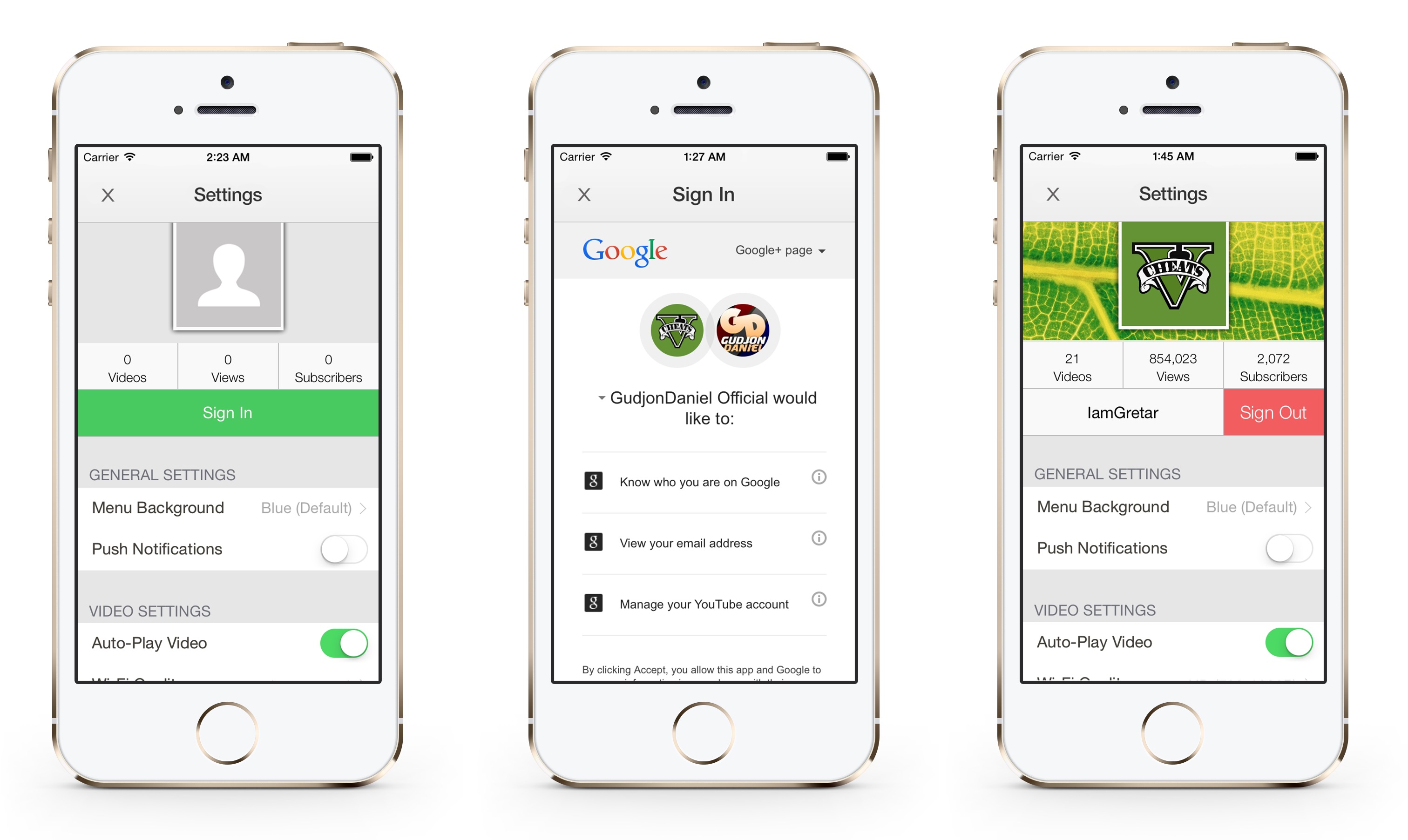 VERY ADVANCED AND SMART LANDSCAPE VIEW
---


PUSH NOTIFICATIONS
---

BUILT FOR BOTH PARTIES IN MIND
---
To make this app useful for Youtubers we allow you to send free push notifications and edit your app straight from our Control Panel.
CONTROL PANEL
---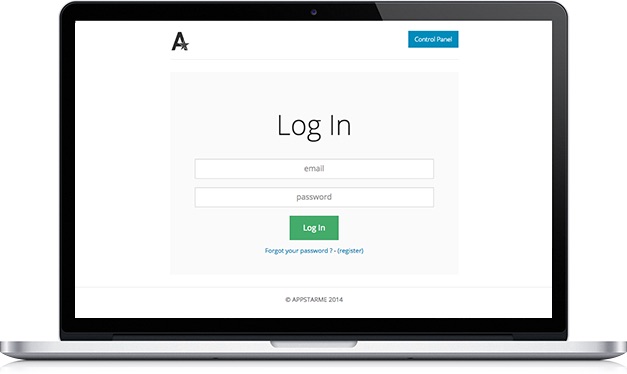 YOU'RE IN CONTROL!
With our professionally designed Control Panel you can control your whole app online. When we designed and crafted the Control Panel, functionality and security were our main priorities.
---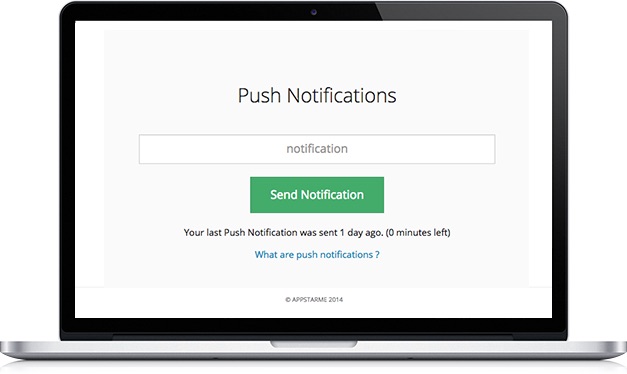 PUSH NOTIFICATIONS!
In our Control Panel you can send free Push Notifications to everyone who has downloaded your app and has Allowed Push Notifications. Your app also automatically sends Push Notifications as soon as you upload a new video (you can turn that on/off for your channels).
---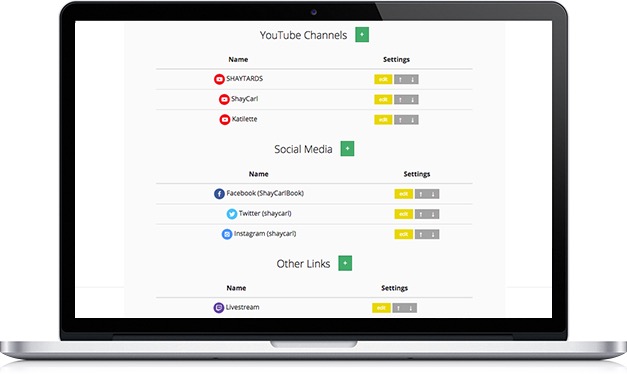 EDIT YOUR APP LIVE!
You can add or remove YouTube Channels/Social Media and Other Links in our Control Panel. As soon as you save your changes you can see the results in the app, you can even order your data from top to bottom.
DESIGNED TO SOLVE PROBLEMS
---
These functions and designs have been engineered and crafted by professionals for your subscribers.
MEET THE TEAM BEHIND IT ALL
---
ARE YOU READY TO JOIN THE REVOLUTION ?
---
FAQ
How much will this cost for me ?
We will develop and release your app free of charge and it will be for free in the App Store. We will also keep it up to date with the latest OS version (iOS 7 and 8 now).
Why would you do this for free ?
We develop the app with the content creator then we show small banner ads inside the app, from which the revenue will be split equally between both parties.
Will my YouTube ads show up in your app ?
Yes they will, we are currently using an iFrame version of the YouTuber Player, which is the only official way to show YouTube videos in an app and google handles everything there. That basically means that we show a portion of the m.youtube.com website where the video plays. So you won't have to worry about your video ad revenue going down.
How do the banner ads look, and can I get rid of them ?
Click HERE to see an image of them. Keep in mind that these are the ONLY two places where you will see ads. We also implemented a small button on the ads so you can close them at any time if they annoy you. They only show up in the Video view (Portrait only) and the Social Media views.
How do the Push Notifications work ?
Every time you upload a new video users will instantly receive a push notification, you don't have to do anything apart from uploading it on YouTube. You can also send everyone your own Push Notification, such as if you're streaming on Twitch you can tell everyone to check it out.
How many YouTube Channels can I have in my app ?
You can have as many as you want, as long as you're the owner of it. Same goes with the Social Media sites.
Can I request unique features for in my app?
Yes of course you can, please send us a request down below or an email us at

[email protected]

and we will discuss it and find the perfect solution for you.
Which platforms does this support ?
We currently have support for iOS 7 and iOS 8 (iPhone4, 4s, 5, 5c, 5s, 6, 6+ and iPod Touch 5th gen). We are working hard to get this working as smoothly on Android as well.
Do you have any apps on the app store to show me ?
Yes indeed we do, you can check out the LonnieDos app here.
How long does the process take ?
It only takes around 24-48 hours to get your app ready after contacting us. After that it will take another 7-12 days to process to the iOS App Store (due to their long review times).
I'm interested in an app for my YouTube channel ?
Don't hesitate to use the contact form below or send us an email at

[email protected]